A clip of Plague's most hardcore moments is shown (He has gone through many apperance changes over the years)
*Plague's music hits the air. Plague makes his way to the ring holding a black velvet bag under his arm*
Peter: And here comes Plague.
John: No shit stupid. But i wonder whats in the bag?
Plague: Man it feels good to be back in a PWF ring.
Crowd: *Cheers at the words PWF*
Plague: Well, i guess the most obvious question is whats in the bag huh? Well Ill get to that. First I need to talk about something from last season. You see, at PWF's last show, I lost my title in a match that I didnt even even get pinned in. I lost it because The Devil got pinned. And then the guy who got my belt lost it to one of those NCW pricks the next match.
Crowd: *Boos*
Plague: I know I feel the same way. But none of that matters anymore. Because of what happened then, I have more right than anyone on this roster to hold a Championship.
Peter: Well he does a point.
John: Yes he does, but whats in the bag?
Crowd: *More cheers*
Plague: So thats what Im gonna do. Im taking one of the PWF's new championships. So, I am the first... *Opens the bag and holds up...*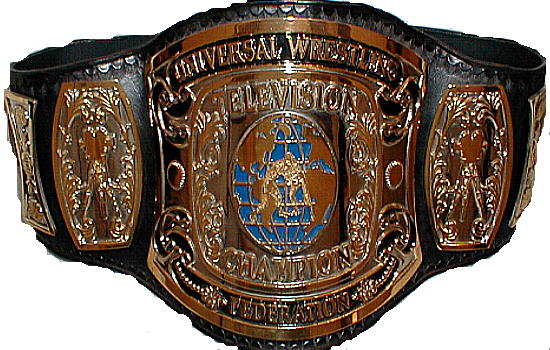 Plague: PWF Television Champion!!!
Crowd: *Cheers are deafening*
John: WHOA!!! Can he do that???
Peter: Well the title was vacant. And it looks like he just did.
Plague: Now if theres anyone in the back who thinks they deserve a shot at this, *taps the belt*, Im gonna give you the chance to prove it. Come out and beat me, and Ill give you a shot next week.
John: Thats a pretty good offer.
Peter: But whose gonna accept it?
Out of RP:
Im leaving it open for whoever. And if theres a few people we can do a tag team and go from there.
Also, NCW guys you arent really pricks

And if I do get a video ill go back and put that in.
Last edited by Plague* on Sun Oct 26, 2008 12:48 am; edited 3 times in total
Star





Number of posts

: 205


Age

: 26


Location

: Pittsburgh


Registration date :

2008-08-09



*oorp* Sorry my bad just continue the Rp and to make things clear.... The TV Tille is Vacant*
Jobber





Number of posts

: 12


Registration date :

2008-08-07



*pump up the jam is played. TGW appeares on the titan tron with a mic in his hand. The Crowd starts to spell T G W T G W T G W*
TGW:"You know what? I like the Television Title Belt. I think it would look great around my hip. So I accept you open challenge. Tell me when you are ready and the let's get in on."
*The crowd goes mad about his statement*
Peter: "That would be a great fight. But let's hear what Plague has ti say."
Star





Number of posts

: 164


Age

: 35


Location

: Germany


Registration date :

2008-08-07





Similar topics
---
Permissions in this forum:
You
cannot
reply to topics in this forum